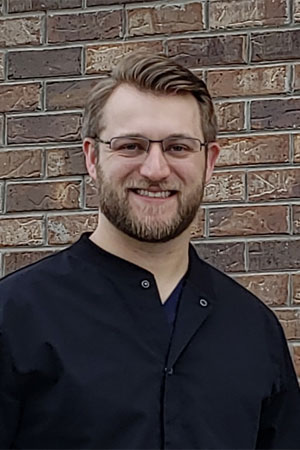 Gane and Karshner Family Dentistry is pleased to welcome Dr. Andrew Dillon Burns, D.M.D. to our team.
Dr. Burns was born and raised in Saint Pauls, NC. He graduated from St. Pauls High School in 2010, received his undergraduate degree in Chemistry and Biology and graduated from East Carolina University School of Dental Medicine in 2018. Immediately after graduating dental school, Dr. Burns worked as an associate in Southern Pines, NC. Dr. Burns enjoys all aspects of general dentistry and believes in a conservative approach to dental care. He is a member of the North Carolina Dental Society and the American Dental Association.
In his spare time Dr. Burns enjoys spending time with his family, playing golf, gardening and helping on the family farm.
Book your next appointment with Dr. Burns by calling our office at 910-738-2473.